Specialty Two Striper®

TS2000™
Truly two diamonds in one, the unique design of the TS2000™ saves time and money by simultaneously performing rapid gross reduction and creating a finished margin without changing instruments.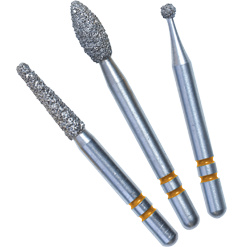 TSZTech™
The proprietary diamond grit of TSZtech™ diamonds is specially designed to cut quickly and safely through today's new generation of tougher ceramic materials, including Lithium Disilicate and Zirconia crowns.
Laboratory Diamonds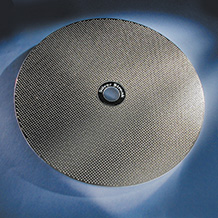 Silverstreak™
Trims models faster, runs quieter and is substantially longer lasting than traditional wheels. Patterned for aggressive, yet cool cutting. It is lightweight, durable and perfectly balanced for concentric operation.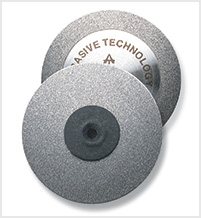 Thin-Flex®
Designed for carving ceramic and composite materials. Thin-Flex® discs are excellent for contouring and shaping all surfaces including embrasures. Thin-Flex® discs have diamond crystals wrapped around the edge of the disc to avoid "black marks" during carving procedures.
Finishing & Polishing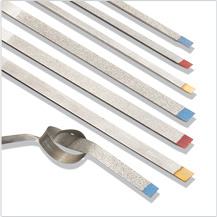 Two Striper® Diamond Finishing Strips
Hand-held autoclaveable diamond finishing instrument strips away enamel from adjacent proximal surfaces and features an uncoated "safe center" to provide easy access through contact points.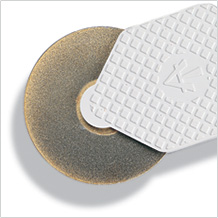 Compo-Disc®
With extremely tight contacts, Compo-Disc® can improve access for safe-sided, edge and face-cutting.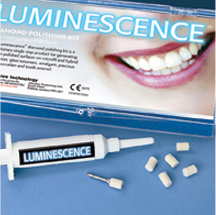 Luminescence®
With its optimal concentration of micron-sized diamond particles, Luminescence® is a single-gel diamond polishing system that polishes all restorative surfaces in minutes – even porcelain.
Composite Burs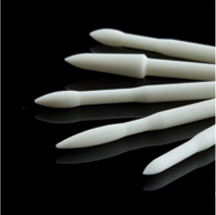 Stainbuster®
The innovative composite bur made of zircon-rich glass fiber features permanent abrasive power for minimal invasive dentistry, removing cement and stains from tooth surface with no damage to enamel, ceramics or soft tissues.
Fiber Posts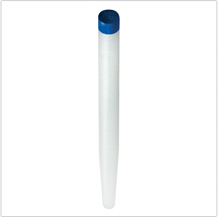 Snowpost® & Snowlight®
With their elastic modulus and flexural strength close to dentin, Snowpost® & Snowlight® posts follow the movement of the tooth, preventing tensions, fractures and other problems. Their white root canal coloring meets all demands of aesthetic dentistry.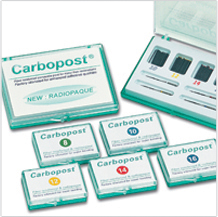 Carbopost®
Carbopost® is a fiber reinforced composite post that's as strong as metal and reduces shear stress by 50% by transmitting stress progressively and regularly.
Accessories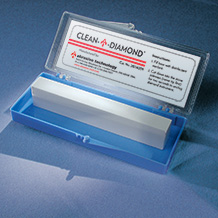 Clean-A-Diamond®
Use the Clean-A-Diamond® Mini-Square™; chair side to unclog your coarse and medium grit Two Striper® diamonds to extend life and restore rapid cutting.