Engineered to meet the
highest standards: yours
Two Striper®, from Abrasive Technology, is the original brazed diamond dental bur. Invented over 40 years ago, our proprietary P.B.S.® brazing process is still recognized as the best bonding system in the industry.
Learn More
Two Striper® Video
See for yourself
Watch our video to learn why the Two Striper® brand remains the quality standard for diamond dental burs.
Preferred by Dentists Around the World
From disks and trimming wheels to instruments and files, AT dental products epitomize the high quality, attention to detail and superior craftsmanship that make them the number one choice in the industry.
Learn More
Talking Two Striper®
Two Striper® dental diamond burs set the standard for quality and performance more than 40 years ago, and are still among the most highest rated products on the marketplace.
Learn More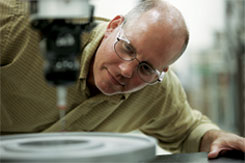 A Brazing Technology Blazing New Trails
Abrasive Technology is the pioneer and global leader in superabrasive bonding technology. Our products and processes have helped revolutionize dozens of industries – and none more so than the dental industry. Since the development of our revolutionary, longer lasting and precise diamond dental diamond bur some 40 years ago, we have continued to reshape the dental industry, as both the innovators and manufacturers of a portfolio of long-lasting, reliable dental products.
Learn More